We hope everyone is staying safe and healthy during this difficult time.
This year marks the 20th year of our festival and
it was our wish to celebrate with you all.
However, it is our deepest regret to inform you that this year's Orlando Japan Festival at the Kissimmee Lakefront Park has been canceled.
Instead, we would like to host a "Virtual Orlando Japan Festival"
coming November!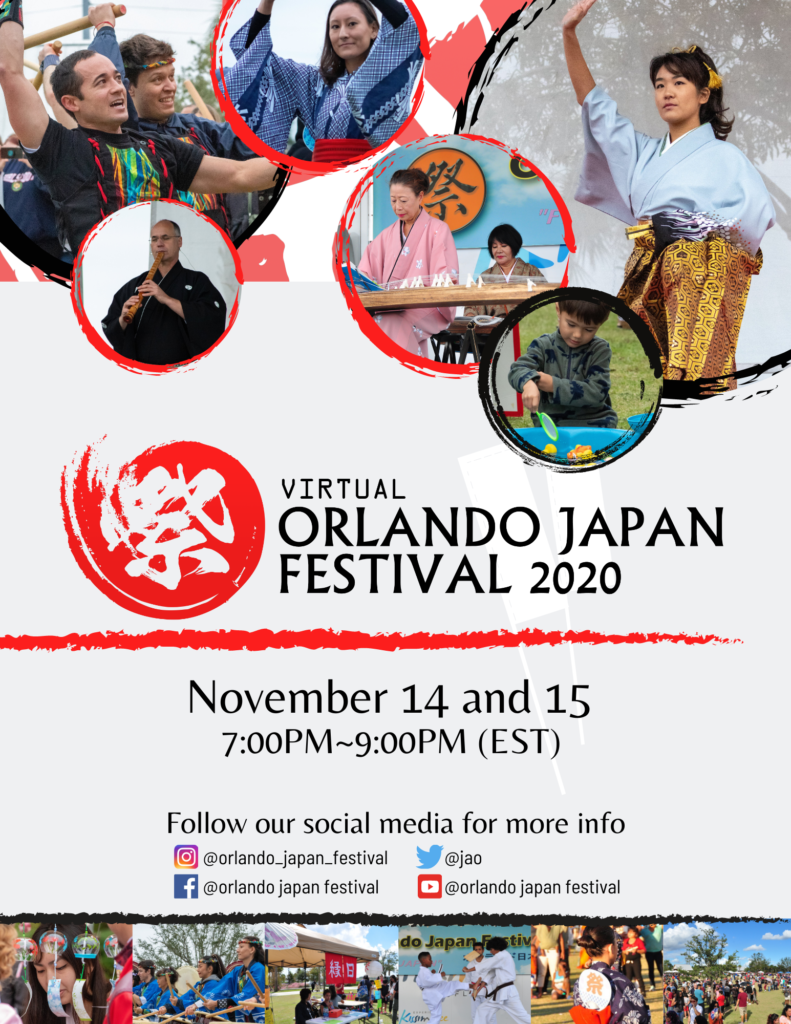 You could enjoy the festivity at home –
Japanese foods, Japanese arts and crafts, tea ceremony.
Japanese dance, Koto performance, Storytelling,
Japanese Taiko Drumming, Judo and Iai demonstration,
many more performances as well as raffle drawing!
This year, Mr. Katsura Sunshine, a well known
Canadian Japanese rakugo storyteller will also join us!
Date and Time:
November 14th and 15th (Saturday and Sunday)
7pm – 9pm (EST)
More details will be posted on our social media:
Instagram @orlando_japan_festival
Facebook @orlando japan festival
Twitter @jao
YouTube @orlando japan festival
We hope you could join the festival virtually!!